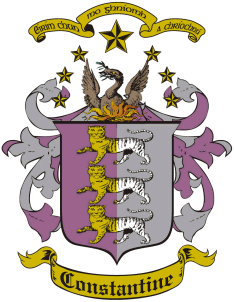 The Constantine Institute
The Albany Gun Violence Task Force Report
The city of Albany, New York, population just under 100,000, in the middle years of the first decade of the 21st Century, experienced a rash of tragically violent incidents that took the lives of a number of young people. In these cases, guns were involved in a series of homicides involving young teenagers as both victims and perpetrators. Because Albany is a relatively small city, the names of the kids involved in these incidents were very familiar to young people in our schools. The fact that the city has had a statistically low and decreasing rate of violent crime over the past decade doesn't mean that much when the violent incidents we have had in the community involve kids from one's neighborhood or who may have been attending the same secondary school as one's children.
Ultimately, in 2007, the Albany Common Council adopted a local law that empanelled an advisory group known as the Albany Gun Violence Task Force. For well over the year, the Task Force presided over public forums and consulted experts on violence and public safety. The goal was to come up with a program of recommendations that would represent the best in "best practices" and "evidence-based" approaches to preventing violence in our community.
The Constantine Institute applauds the work of the distinguished and dedicated members of Albany Gun Violence Task Force and the many citizens of Albany who came out to testify as to the impact of violence on their lives and to give their thoughts and recommendations to the Task Force. The many forums that were convened in furtherance of this goal drew considerable and often emotional public participation.
The following link will take you to the text of the Final Report of the Albany Gun Violence Task Force including a summary of its major recommendations for action.